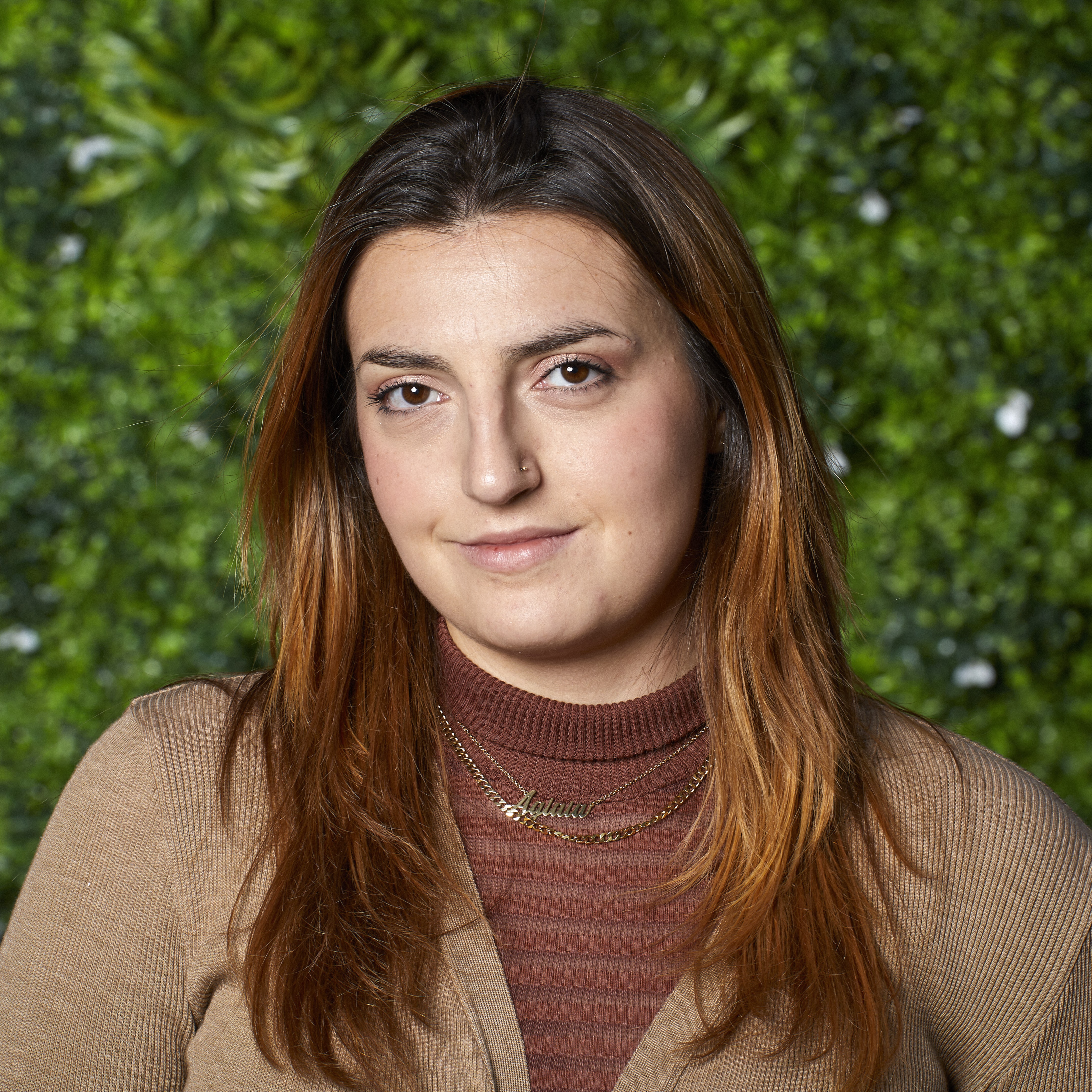 Hello again!! I am Aglaia, your re-elected Mental Health Officer! I am now completing my Master in Public Health, and I am due to start a PhD this fall in the Department of Brain Sciences, researching digital mental health interventions for young people.  
During my time at university, I have been tirelessly battling against my bipolar disorder diagnosis, while trying my best to thrive in my studies. But working in mental health research and advocacy has given me a greater sense of purpose. I have volunteered as an advisor for Mind, and I am a certified Mental Health First Aider. As part of my activism, I shared my personal story with the media and various charities, including Mind, YoungMinds and Rethink Mental Illness. I am a passionate science communicator and editor for a few student-led journals. In my free time, I write poetry, read books (mostly psychology and philosophy non-fiction, but I also love a classic) and share food with friends. I am very active…and a good gym session and long run helps me to keep my mind at bay!  
Why do I care SO MUCH about this role?  
My own mental health struggles and academic journey have exposed me to the flaws in mental health support available to students. My personal experience empowered me to become an advocate for mental health and take up roles of representation within and outside Imperial. Throughout this year, I have represented students' mental health needs and worked to improve the experience and wellbeing provisions in place for student mental health at Imperial. I am proud to say that I have engaged students and staff at Imperial in conversations around mental health more than it has ever done before by running campaigns to spread awareness and reduce stigma. Importantly, I have had the incredible opportunity to contributing to shaping Imperial's first mental health strategy, and I have also been involved in Learning Analytics project, working towards the development and use of learning data in the well-being space.  
My goals for 2023/24 
My aim is advocate for better mental health through scientific innovation and collective action. As continuing Mental Health Officer I will keep:  
Promoting collaboration between students and staff to make mental health everyone's priority at Imperial to achieve the vision of the mental health strategy  

Talking about mental health and normalise the conversation to spread awareness and reduce stigma  

Working towards a more comprehensive mental health and academic support  
Creating an inclusive environment where we can all flourish  
Let's change students' mental health together…starting at Imperial!  
Feel free to reach out to me at any time and I will see you soon!  
#Aglaiaformentalhealth