Every June, since the Stonewall Riots in 1969, we celebrate Pride Month and recognise the work to achieve equal justice and equal opportunity for the LGBTQ+ community. As well as being a time to celebrate, it's also a time to educate and raise awareness of issues still affecting the community. 
We asked our members to help us compile a list of resources; everything from books and podcasts, to films and music! This is not an exhaustive list, but these resources have helped members within the community (or just things they've enjoyed!), and also educated and informed allies. 
We've also included some organisations and charities that can offer support. 
We will keep this list of resources up to date, and if you have any suggestions please feel free to reach out to us! 
Imperial College Union 
Each year at the Union, our members vote to elect an LGBT Officer to represent the views of Lesbian, Gay, Bisexual and Transgender students, as well as working on campaigns on issues which affect them. You can contact them on icu-lgbt@imperial.ac.uk. You can also reach out to the Deputy President (Welfare) at dpw@imperial.ac.uk. 
Books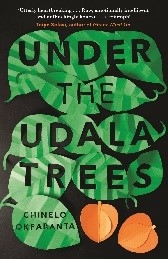 Under the Udala Trees, Chinelo Okparanta
Under the Udala Trees is a novel by Nigerian-American author Chinelo Okparanta written in 2015. It is set in 1960s Nigeria and follows the story of Ijeoma, a girl growing up in war-torn Nigeria who must come terms to term with her sexuality and the conflict this presents in society.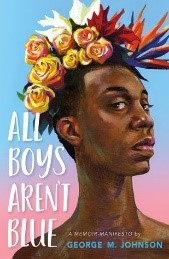 All Boys Aren't Blue, George M. Johnson 
All Boys Aren't Blue is Johnson's memoir-manifesto; designed to encourage queer black boys to uncrate the layers of their masculinity and racialized existence. 

   Pet, Akwaeke Emezi 
In their riveting and timely young adult debut, acclaimed novelist Akwaeke Emezi asks difficult questions about what choices a young person can make when the adults around them are in denial. 

  Girl, Woman, Other, Bernardine Evaristo 
This book follows the lives of 12 characters in the United Kingdom over the course of several decades. The novel explores how race, sexuality, gender, history and economic stratification intersect to define the experiences of the women in the novel.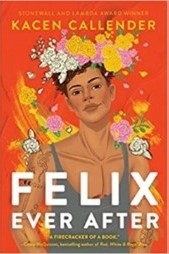 Felix Ever After, Kacen Callender
A revelatory novel about a transgender teen grappling with identity and self-discovery while falling in love for the first time.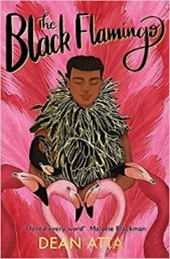 The Black Flamingo, Dean Atta 
A boy comes to terms with his identity as a mixed-race gay teen - then at university he finds his wings as a drag artist, The Black Flamingo.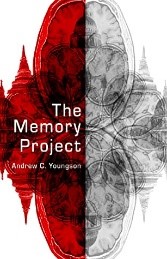 The Memory Project, Andrew C. Youngson 
A compelling story that challenges gender stereotypes, champions LGBTQ+ rights and explores how the past and present can so easily fold in on each other.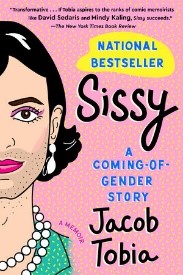 Sissy, Jacob Tobia 
A heart-wrenching, eye-opening, and giggle-inducing memoir about what it's like to grow up not sure if you're (a) a boy, (b) a girl, (c) something in between, or (d) all of the above.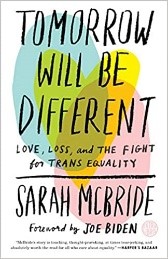 Tomorrow Will Be Different, Sarah McBride
A timely and captivating memoir about gender identity set against the backdrop of the transgender equality movement, by a leading activist and the National Press Secretary for the Human Rights Campaign, the nation's largest LGBTQ civil rights organization.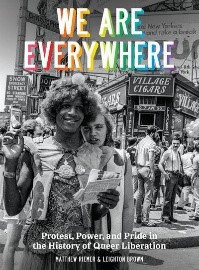 We are Everywhere, Matthew Riemer & Leighton Brown
Through the lens of pride, protest, and progress, We Are Everywhere is a visual record and celebration of LGBTQ+ identity, life, modern history, and the queer liberation movement. 
Podcasts

TV Shows/Films: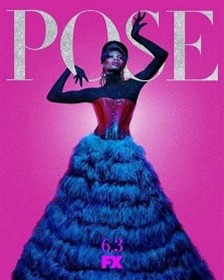 Pose
Set in the 1980s, 'Pose' is a dance musical that explores the juxtaposition of several segments of life and society in New York: the ball culture world, the rise of the luxury Trump-era universe, and the downtown social and literary scene. Click here for more info. 

  The Death and Life of Marsha P. Johnson 
Victoria Cruz investigates the mysterious 1992 death of black gay rights activist and Stonewall veteran, Marsha P. Johnson. Using archival interviews with Johnson, and new interviews with Johnson's family, friends and fellow activists. Click here for more info.

  Paris is Burning
A chronicle of New York's drag scene in the 1980s, focusing on balls, voguing and the ambitions and dreams of those who gave the era its warmth and vitality. Click here for more info.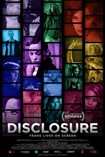 Disclosure
An in-depth look at Hollywood's depiction of transgender people and the impact of those stories on transgender lives and American culture. Click here for more info.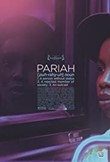 Pariah
A Brooklyn teenager juggles conflicting identities and risks friendship, heartbreak, and family in a desperate search for sexual expression. Click here for more info.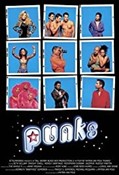 Punks
The tale of 4 gay African-American friends in Los Angeles. Click here for more info.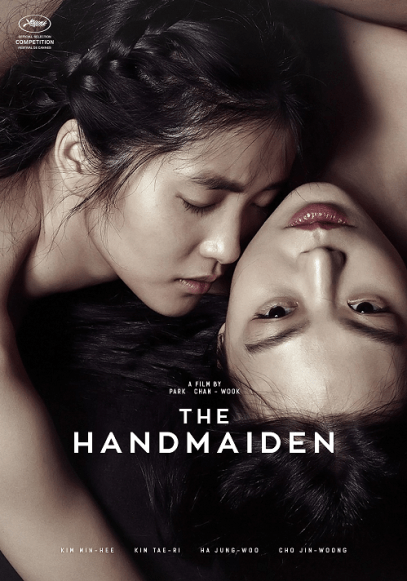 The Handmaiden
With help from an orphaned pickpocket (Kim Tae-ri), a Korean con man (Ha Jung-woo) devises an elaborate plot to seduce and bilk a Japanese woman (Kim Min-hee) out of her inheritance. Click here for more info.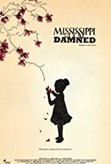 Mississippi Damned
The film follows the lives of three young African Americans finding their way in the world as they suffer from suffocating cycles of abuse, molestation, addiction and poverty. Leigh, an out lesbian teen, has an unhealthy and long obsession with her ex-girlfriend.  Click here for more info.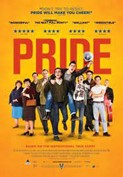 Pride
UK gay activists work to help miners during their lengthy strike of the National Union of Mineworkers in the summer of 1984. Click here for more info.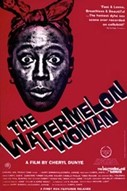 The Watermelon Woman
A young black lesbian filmmaker probes into the life of The Watermelon Woman, a 1930s black actress who played 'mammy' archetypes. Click here for more info.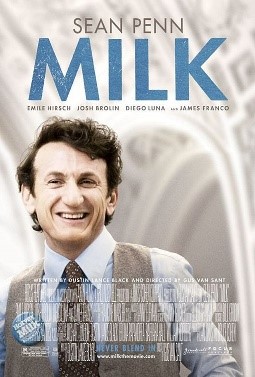 Milk
The story of Harvey Milk and his struggles as an American gay activist who fought for gay rights and became California's first openly gay elected official. Click here for more info.
Support Resources 
Some of the below organisations may be helpful to those who identify as LGBTQ+ or anyone interested in exploring LGBTQ+ issues and identities.