Getting involved in student activities is a fantastic way to meet new people, learn a skill, or simply have fun! Whether you're interested in volunteering, competing against other universities in sport, or raising money for charity, you're bound to find something here.
Image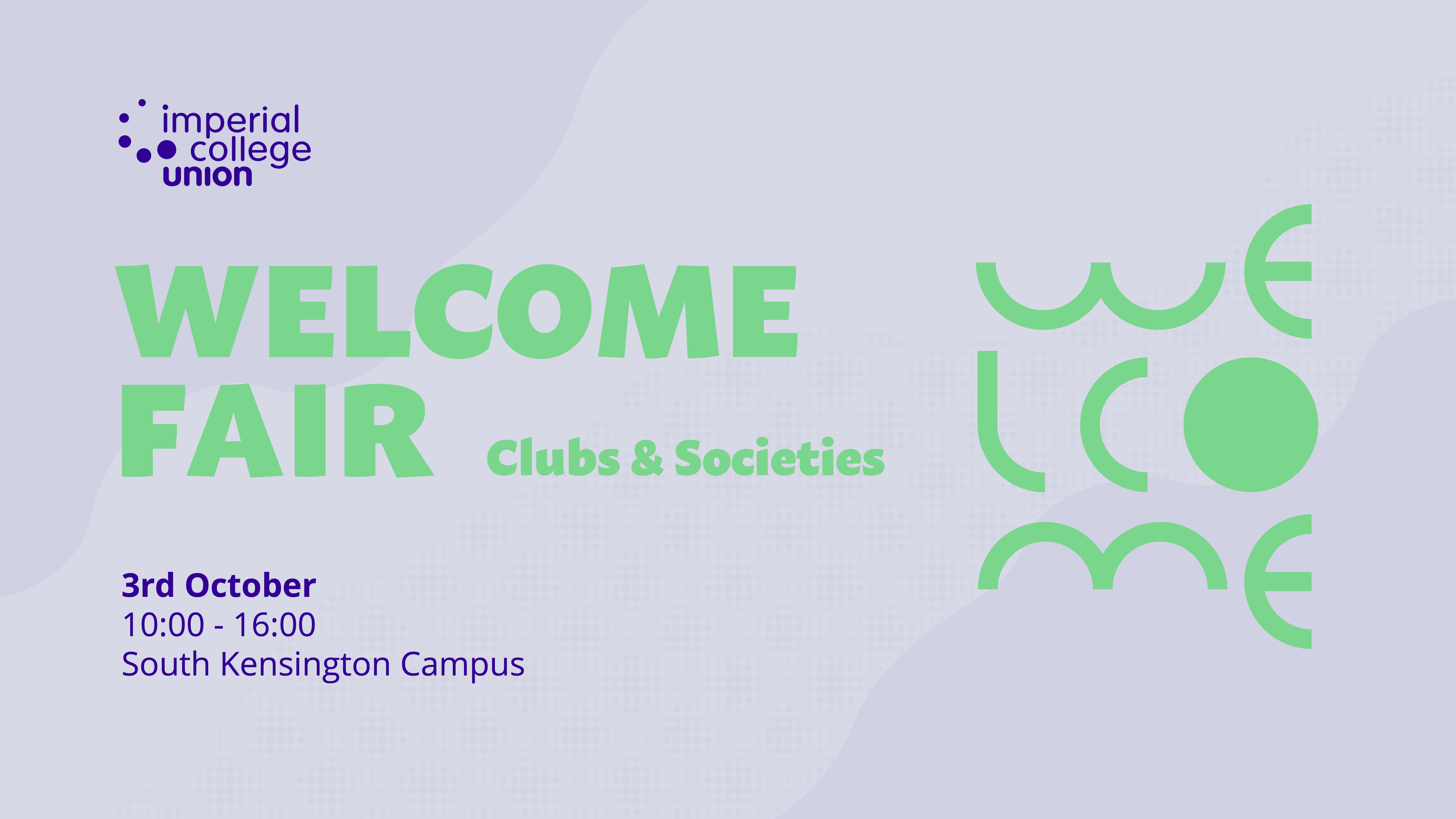 Join us on Tuesday 3rd October, 11am-5pm, for the Welcome Fair (Clubs & Societies).  Club & society stalls will be all across the Union and College South Kensington Campus. Come along and explore what's on offer!
Image

Give It A Go sessions are a chance to experience clubs & societies before committing to them.  Check it out here!
There are over 380 clubs, societies and projects to choose from - meet new people, learn a new skill, or just give it a go!
We have over 380 Clubs, Societies & Projects which are all student led and student run. This is one of largest varieties of student led activities at a University in the UK and we are immensely proud of this. They relieve the student population from being all work and no play and help make your time here so much more than just studying. In the A-Z section you'll find a snippet for every single club including contact details and links to their own webpages and social media if they have them so have a browse. We're sure you're going to find a group that shares your interests! (and if not, create your own!) We divide our student groups into three main categories; Clubs, Societies and Projects.