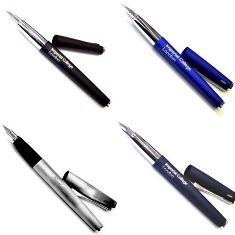 LAMY Imperial Studio Fountain Pen
This high end LAMY fountain pen has a cartridge filling system with ink cartridge LAMY T 10 blue (can be modified for use with converter Z 26). It features a laser engraving of the College logo.
Steel nib, polished. Gift box supplied.
Designer: Hannes Wettstein.