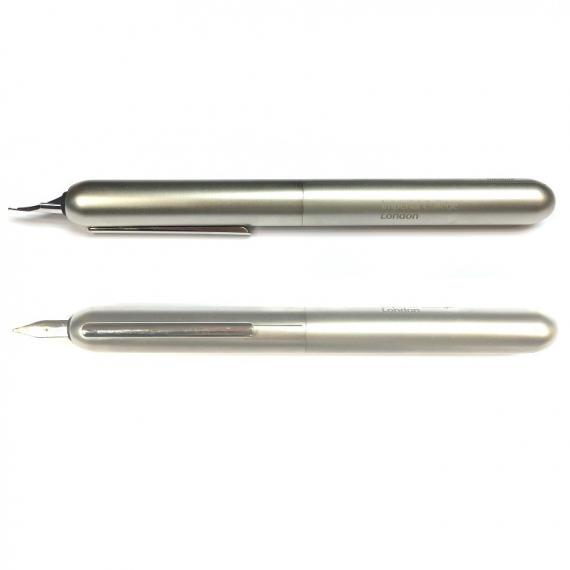 LAMY Imperial Dialog 3 Palladium Fountain Pen
The Imperial Dialog 3 Palladium Fountain pen is made by Lamy and engraved with the Imperial College London logo with a partially platinum 14 ct. bicolour gold nib and features a twist-action mechanism.
The LAMY dialog 3 is a revolutionary fountain without a cap. Thanks to a fascinating twist mechanism the nib slides elegantly out of the interior of the barrel, while the clip retracts onto the shell. The twist-action fountain pen is then ready to write. When the fountain pen is twisted closed a ball valve automatically moves in front of the opening and protects the retracted nib from drying out and getting dirty. The clip lifts up and the fountain pen can be clipped into a pocket or bag.
Supplied in a premium presentation box with Lamy ink cartridge and converter.
Designer: Franco Clivio .